In episode 219, we are sharing a replay of an episode published in 2020 with Levan Wee, Instagram expert, who's passionate about the social media platform and he shares some incredible tips to up your game!
We cover information about showcasing your personality to connect with your audience, go live on IG so you can attract followers and take advantage of the magic hour after you post!
Listen on the player below or on iTunes, TuneIn, Stitcher, or your favorite podcast player. Or scroll down to read a full transcript.
Takeaways
In this episode we cover Instagram, a popular social media platform. Head to episode 063 for show notes and transcript on the original episode.
Learn About Pinterest
Melissa Megginson of Tailwind shares about how to adapt to changes on Pinterest, an important search engine for bloggers in episode 152.
---
Don't Miss These Offers
💥 Join the EBT community, where you will gain confidence and clarity as a food blogger so you don't feel so overwhelmed by ALL THE THINGS! Join at the Member level to gain access to a food blogging forum, challenges that will help you grow certain parts of your business, themed content bundles, exclusive podcast episodes, a virtual coffee shop, webinars, a service providers and resources directory and more!
📩 Sign up for FLODESK, the email service provider with intuitive, gorgeous templates and a FLAT MONTHLY RATE (no more rate increases when you acquire subscribers!).
Read this post about why I switched from Convertkit to Flodesk!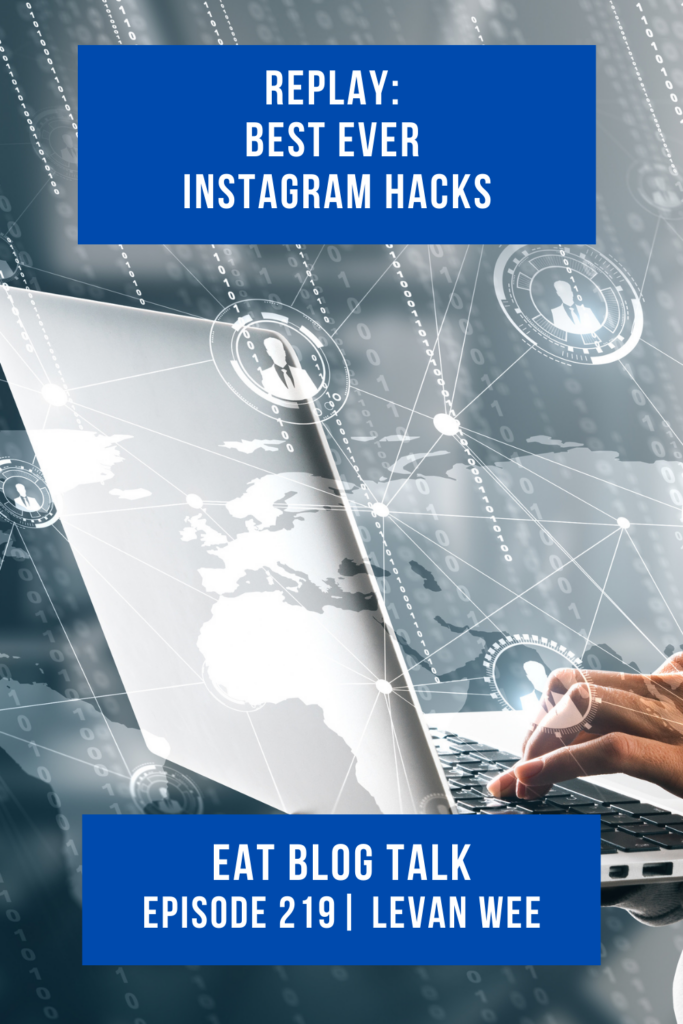 Questions or comments on this episode?
Head over to the Eat Blog Talk forum post about episode #219 to leave any questions or comments. We'd love to hear from you!