Ever wonder HOW to make money as a blogger?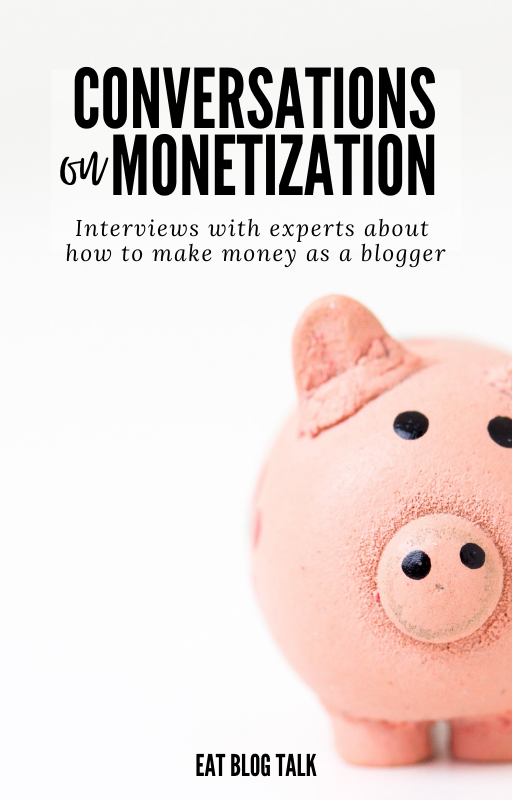 There are many different ways to monetize as a blogger. This ebook will help give you clarity about which monetization strategies are best for your business. It will inspire you to diversify and it'll reveal the many, many ways food blogging can turn into a full-time job.
Whether you are a new blogger looking for your very first revenue stream or you are a seasoned pro wanting to diversify, this ebook is for you! No matter where you are at in your food blogging journey, you will find value and inspiration inside.
On the Eat Blog Talk podcast, we've talked with some amazing guests about all sorts of ways to monetize. So, we are packaging all that info together, add in a few more exclusive interviews and creating the ULTIMATE ebook resource on how to monetize your food blog.
---