Listen to episode 120, we chat with Bethany Smith from Food Blog Usability, about how community can benefits bloggers who work solely online and how joining a community for bloggers can help you grow relationships and work at building your business.
In this episode we cover what is available to bloggers within the community, such as mastermind groups made up of peers, challenges and access to a resource directory and more ways to connect so you know you're not alone.
Listen on the player below or on iTunes, TuneIn, Stitcher, or your favorite podcast player. Or scroll down to read a full transcript.
The EBT Community Platform launches Tuesday, August 11. In this episode you'll learn all about what you can expect to find inside this platform and how the individual stories of Bethany and Megan have shaped why this is necessary and why both these ladies have a passion regarding this topic!
Be sure to join the Launch email list to stay in the loop as the launch date approaches. Being a part of this list will give you access to bonuses, discounts and you will also be entered to win two incredible giveaways!
---
Our main focus of the EBT community platform: Helping you to go from lonely and overwhelmed to being connected and confident!
Pillar Features of the Community Platform: There's not an easy place to find community so this was built around this idea.
Challenges: See up to 2 a month that run up to 7 days each.
Mastermind Groups: You'll be partnered with a small group of people that will run for about 8 weeks. You can bounce ideas off peers and help answer questions for each other.

You need to register for the fall session by the end of August!
Exclusive mini-podcast episodes available on this platform only! They are shorter and not available anywhere else with people you might have enjoyed on EBT previously.
AMAs with Experts! (Ask Me Anything!) These are a casual and interactive way to speak to experts.
Resources Directory: Lists of people and services available to you as a food blogger in ONE place recommended by YOU.
---
Don't Miss These Offers
💥 Join the EBT community, where you will gain confidence and clarity as a food blogger so you don't feel so overwhelmed by ALL THE THINGS! Join at the Member level to gain access to a food blogging forum, challenges that will help you grow certain parts of your business, themed content bundles, exclusive podcast episodes, a virtual coffee shop, webinars, a service providers and resources directory and more!
📩 Sign up for FLODESK, the email service provider with intuitive, gorgeous templates and a FLAT MONTHLY RATE (no more rate increases when you acquire subscribers!).
Read this post about why I switched from Convertkit to Flodesk!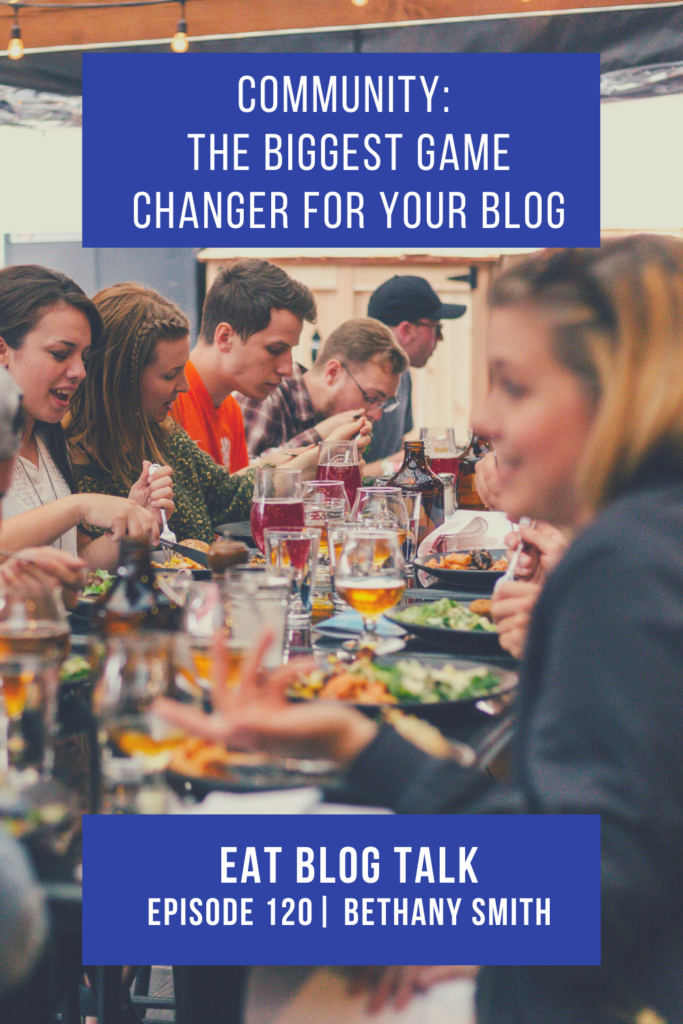 Questions or comments on this episode?
Head over to the Eat Blog Talk forum post about episode #120 to leave any questions or comments. We'd love to hear from you!