BEST BUSINESS BOOKS OF ALL TIME: There are SO MANY great business books available that have a ton of helpful information and insight packed inside. Start with a few from the list below to launch your own business into a new realm of success!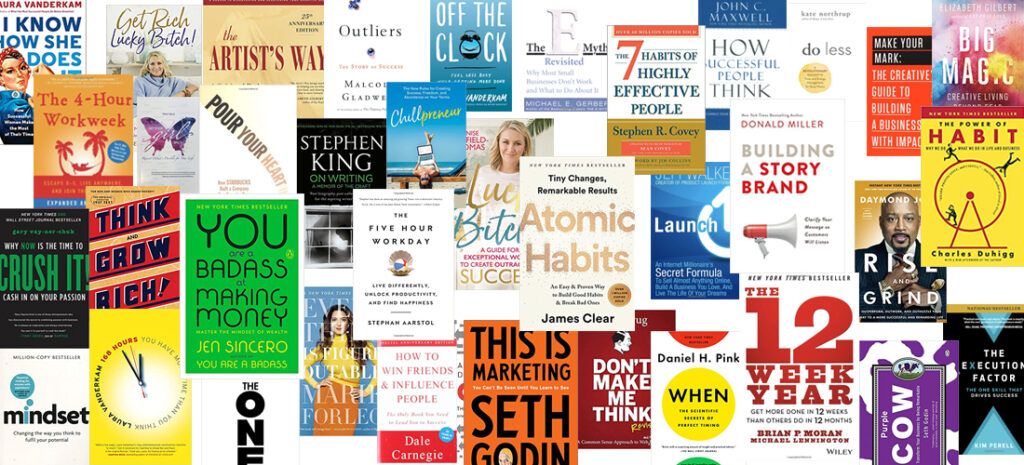 Listen to episode 110 where Megan talks about which business books should be on your to-read list.
As an Amazon Associate I earn from qualifying purchases made from this page.
Successful Entrepreneurs Like to Consume the Right Information
Have you ever noticed that every successful entrepreneur has a handful of favorite business books that they say helped launch them into a new realm in their business journey? There are so many great books available with tons of information and insight packed inside.
Books are affordable and there are different ways to consume the information inside of them (depending on whether you are an audio absorber or a page turner), so there is no reason not to dig into a few new books that will help grow your business.
Reading the Best Business Books Will Give You a Renewed Perspective
I didn't really start digging into business books until a few years ago but once I did.. Things started drastically changing for my business. I noticed that I suddenly started seeing the important projects to focus my energy on.
Reading collections of insights and stories from successful entrepreneurs helped me to see my own business with an entirely new set of eyes. And I think that's what we all wish for when we feel stuck or stagnant or in a lull, right? A new set of eyes that will allow us to view our businesses from a different perspective?
The 40 Best Business Books to Add to Your To-Read List Now!
Below you will find some of my own favorites, as well as recommendations that previous guests have mentioned from within Eat Blog Talk podcast episodes. Also thrown in are a handful of books that come highly recommended by successful entrepreneurs.
Best Business Books – Small Business and Entrepreneurship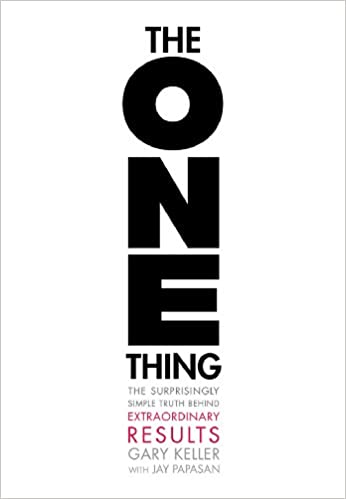 The title of this book is a really good title because it perfectly describes what the entire book is about. The author talks about how to ignore distractions and concentrate on that ONE Thing that stands between you and your goals.
By focusing energy on one thing at a time you can live a more rewarding life. This can positively affect so many areas of your life including your work, finances, relationships and so much more.
The author's message is this: You want less on your plate. AND you want more productivity, money and happiness. You can have it all – less and more.
By reading The ONE Thing, you will learn to:
Eliminate clutter
Achieve better results in less time
Reduce the amount of stress in your life
Overcome overwhelmedness
Stay on track
---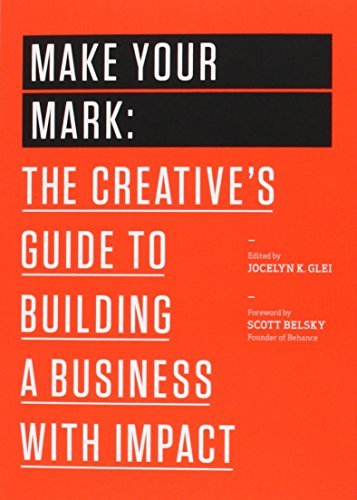 From Amazon.com:
"Are you ready to 'make a dent in the universe'? As a creative, you no longer have to take a backseat. In fact, stepping up and embracing entrepreneurship is the fastest route to impact. But where do you start? And what sets the businesses that succeed apart?
Make Your Mark will arm you with practical insights for launching a purpose-driven business, refining your product, delighting your customers, inspiring your team—and ultimately—making something that matters."
---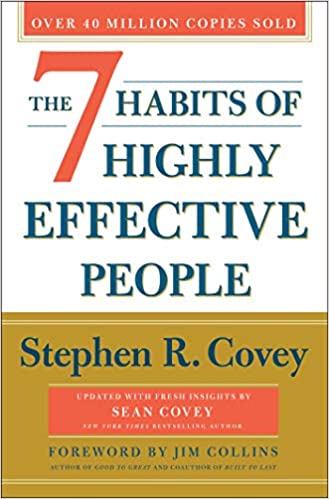 From Amazon.com:
"With Sean Covey's added takeaways on how the habits can be used in our modern age, the wisdom of the 7 Habits will be refreshed for a new generation of leaders.
They include:
1: Be Proactive
2: Begin with the End in Mind
3: Put First Things First
4: Think Win/Win
5: Seek First to Understand, Then to Be Understood
6: Synergize
7: Sharpen the Saw
Stephen R. Covey reveals a step-by-step pathway for living with fairness, integrity, honesty, and human dignity—principles that give us the security to adapt to change and the wisdom and power to take advantage of the opportunities that change creates."
---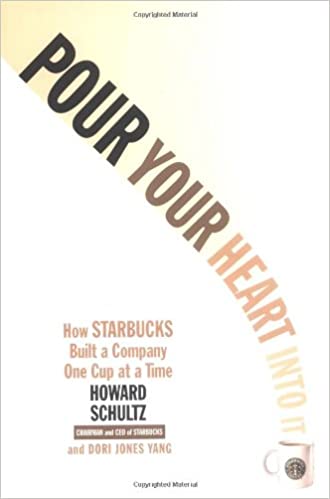 From Amazon.com:
"The success of Starbucks Coffee Company is one of the most amazing business stories in decades. What started as a single store on Seattle's waterfront has grown into a company with over sixteen hundred stores worldwide and a new one opening every single business day.
In Pour Your Heart Into It, CEO Howard Schultz illustrates the principles that have shaped the Starbucks phenomenon, sharing the wisdom he has gained from his quest to make great coffee part of the American experience. (Fortune)"
---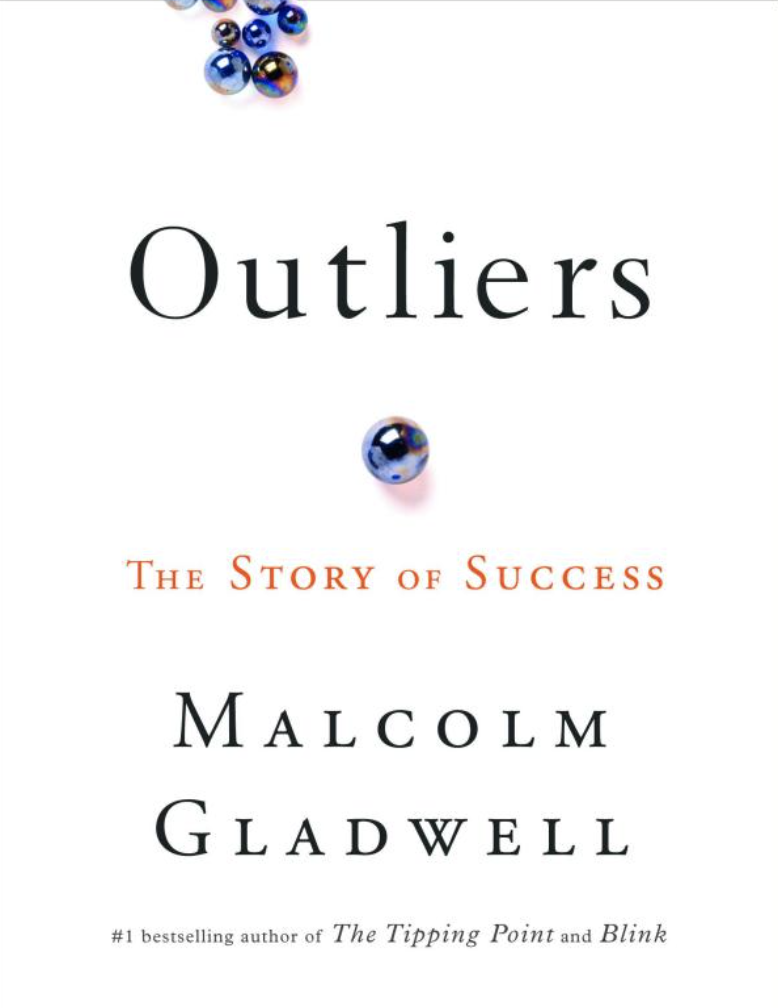 From Amazon.com:
"In this stunning new book, Malcolm Gladwell takes us on an intellectual journey through the world of "outliers"–the best and the brightest, the most famous and the most successful. He asks the question: what makes high-achievers different?
His answer is that we pay too much attention to what successful people are like, and too little attention to where they are from: that is, their culture, their family, their generation, and the idiosyncratic experiences of their upbringing.
Brilliant and entertaining, Outliers is a landmark work that will simultaneously delight and illuminate."
---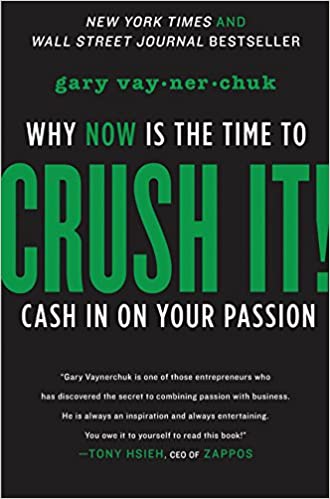 From Amazon.com:
"Do you have a hobby you wish you could indulge in all day? An obsession that keeps you up at night? Now is the perfect time to take that passion and make a living doing what you love. In Crush It! Gary Vaynerchuk shows you how to use the power of the Internet to turn your real interests into real businesses.
By the end of this book, readers will have learned how to harness the power of the Internet to make their entrepreneurial dreams come true. Step by step, Crush It! is the ultimate driver's manual for modern business."
---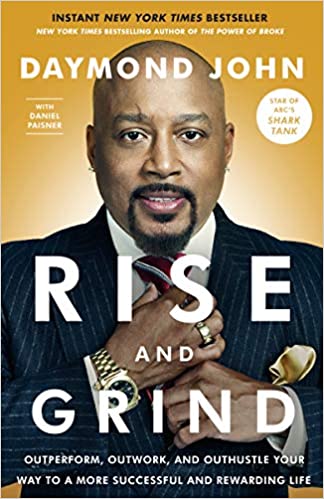 From Amazon.com:
"Daymond John knows what it means to push yourself hard–and he also knows how spectacularly a killer work ethic can pay off. As a young man, he founded a modest line of clothing on a $40 budget by hand-sewing hats between his shifts at Red Lobster. Today, his brand FUBU has over $6 billion in sales.
Daymond takes an up close look at the hard-charging routines and winning secrets of individuals who have risen to the challenges in their lives and grinded their way to the very tops of their fields. He also reveals how grit and persistence both helped him overcome the obstacles he has faced in life and ultimately fueled his success."
---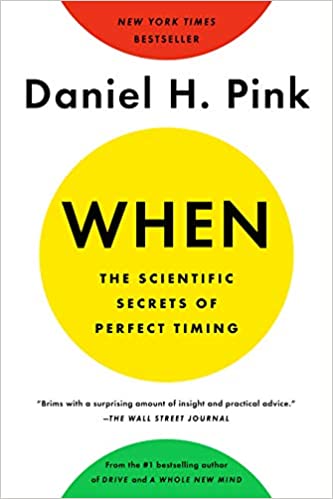 From Amazon.com:
"Everyone knows that timing is everything. But we don't know much about timing itself. Our lives are a never-ending stream of "when" decisions: when to start a business, schedule a class, get serious about a person. Yet we make those decisions based on intuition and guesswork.
In When, Pink distills cutting-edge research and data on timing and synthesizes them into a fascinating, readable narrative packed with irresistible stories and practical takeaways that give readers compelling insights into how we can live richer, more engaged lives."
---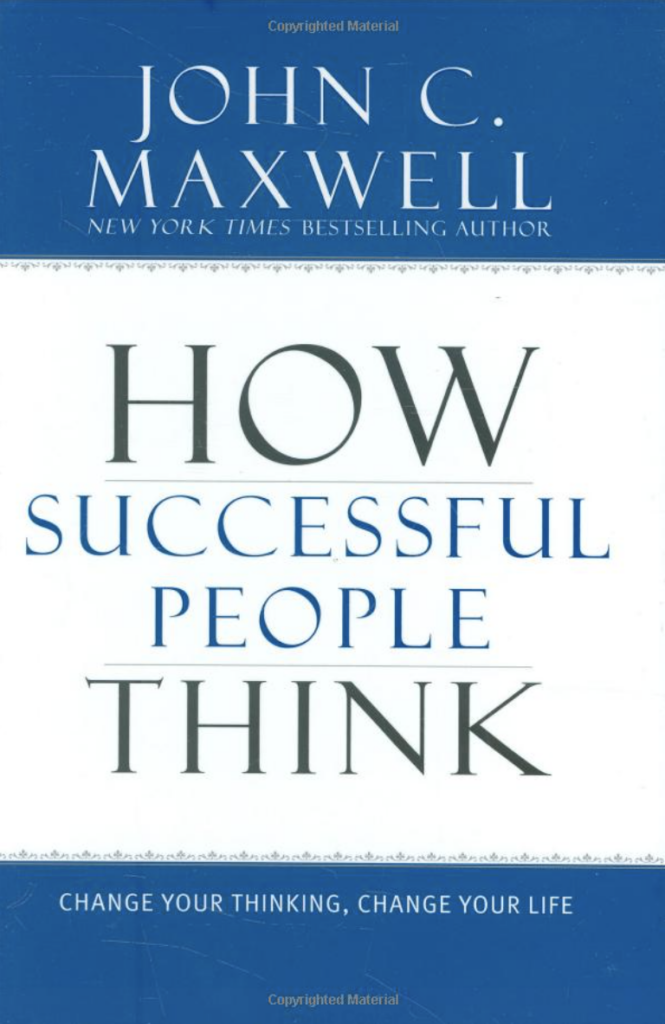 From Amazon.com:
"A Wall Street Journal bestseller, How Successful People Think is the perfect, compact read for today's fast-paced world. America's leadership expert John C. Maxwell will teach you how to be more creative and when to question popular thinking.
---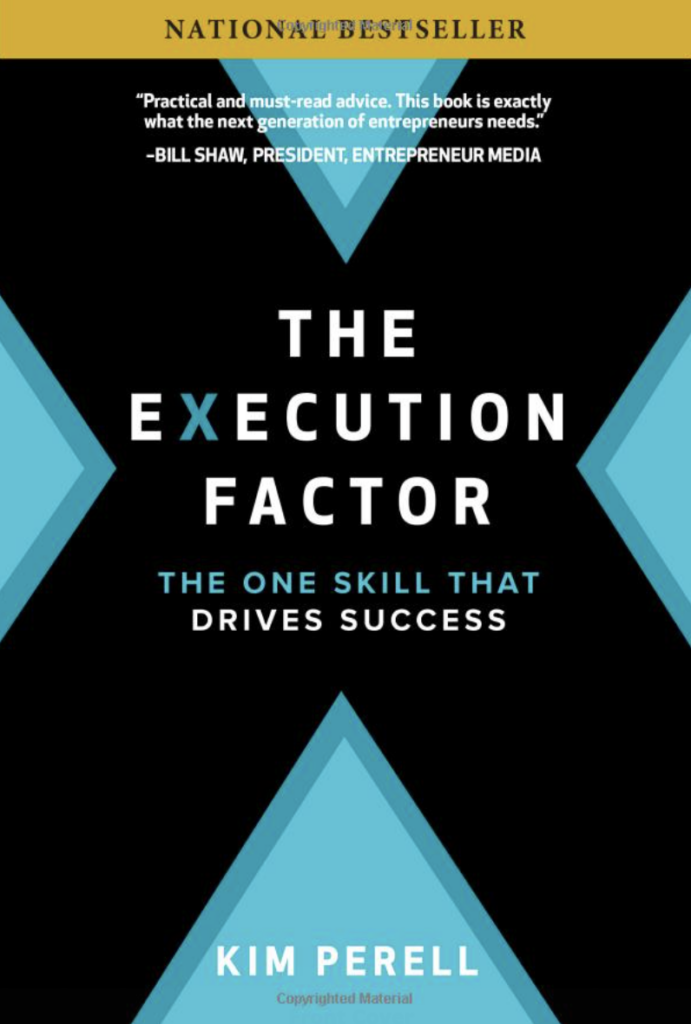 From Amazon.com:
"Kim Perell made headlines for her amazing transformative story of a startup entrepreneur to an internationally renowned CEO and prominent angel investor. From her modest beginnings at her kitchen table, she went from broke to multi-millionaire in just a few short years.
Today, she has investments in over 70 startups many of which have been sold to some of the largest Fortune 500 companies. Now, in The Execution Factor, she offers indispensable wisdom as she shares her personal journey and proven program for achieving success.
The Execution Factor is for anyone looking to transform themselves from a "dreamer" to a "doer" and will make you feel like you have a success coach by your side. Perell teaches her unique 5 traits of execution: vision, passion, action, resilience, and relationships.
By the time you've completed the book you will have a have a blueprint to achieve your dreams in business and in life. Don't settle for ordinary when you can have extraordinary. Master execution and change your life."
---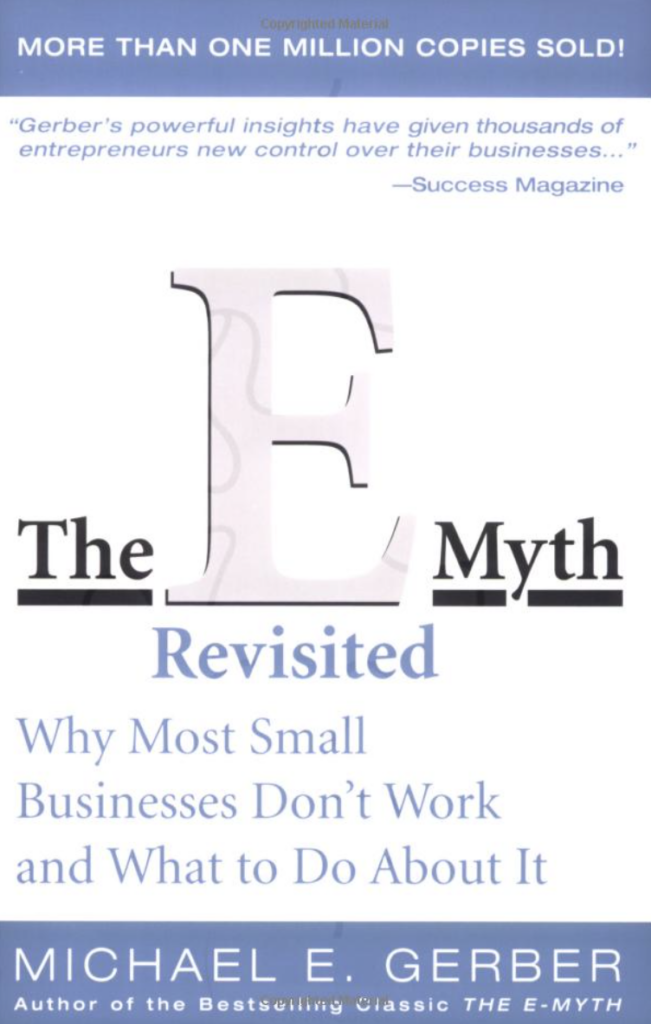 From Amazon.com:
"Voted #1 business book by Inc. 500 CEOs.
An instant classic, this revised and updated edition of the phenomenal bestseller dispels the myths about starting your own business. Small business consultant and author Michael E. Gerber, with sharp insight gained from years of experience, points out how common assumptions, expectations, and even technical expertise can get in the way of running a successful business.
Gerber walks you through the steps in the life of a business and shows how to apply the lessons of franchising to any business, whether or not it is a franchise. Most importantly, Gerber draws the vital, often overlooked distinction between working on your business and working in your business.
The E-Myth Revisited will help you grow your business in a productive, assured way."
---
Best Business Books – Marketing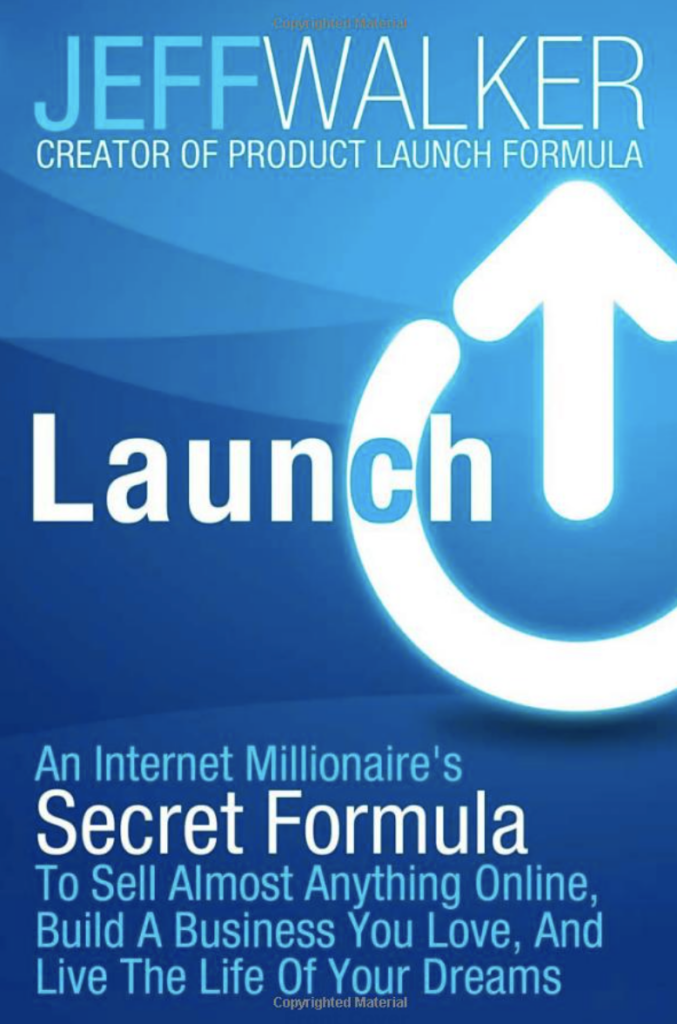 This book came recommended by Kelly McNelis, guest from episode 107. Kelly is an ebook guru and she's found wild success with her ebooks because of the way she markets and launches her products. Having a few projects in the works myself I dove into this book and LOVED it. I wish I'd found it years ago.
Some content creators have marketing knowledge but not all of us do. And some of us don't LIKE the marketing side (raising my hand high here) and need a little bit of hand-holding in this area. The author of Launch has a successful formula he uses to launch all of his products, so if you have an ebook or a course or any sort of product or service that you are hoping to launch, this book is an absolute must read.
---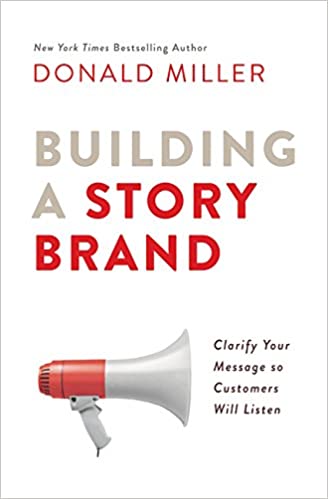 I read this book for the first time very recently, thanks to Bethany Smith from foodblogusability for recommending it. You guys! This book is a total game changer. In order to get as much out of the book as possible, you do have to invest some time in doing work beyond just reading.
The whole point of the book is to write your own brand story for your business, so ideally by the time you're finished reading you also have a killer story that explains your brand in minute detail.
I learned so much about my brand by going through this process and it has changed the way I see and treat my business. In my opinion, if you aren't sure which book to start with, start with this one. But commit to doing the work, as well. I promise you will be glad you did.
---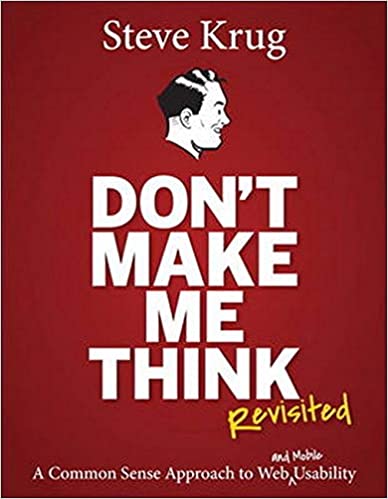 From Amazon.com"
"Since Don't Make Me Think was first published in 2000, hundreds of thousands of Web designers and developers have relied on usability guru Steve Krug's guide to help them understand the principles of intuitive navigation and information design.
Now Steve returns with fresh perspective to reexamine the principles that made Don't Make Me Think a classic–with updated examples and a new chapter on mobile usability. And it's still short, profusely illustrated…and best of all–fun to read.
If you've read it before, you'll rediscover what made Don't Make Me Think so essential to Web designers and developers around the world. If you've never read it, you'll see why so many people have said it should be required reading for anyone working on Web sites."
---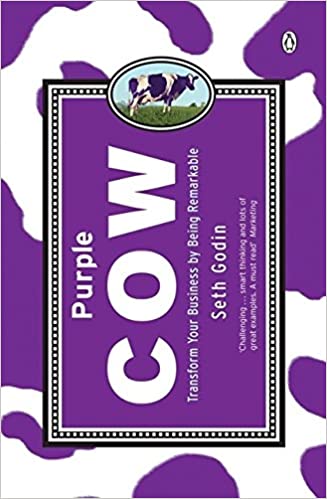 From Amazon.com:
"Few authors have had the kind of lasting impact and global reach that Seth Godin has had. In a series of now-classic books that have been translated into 36 languages and reached millions of readers around the world, he has taught generations of readers how to make remarkable products and spread powerful ideas."
---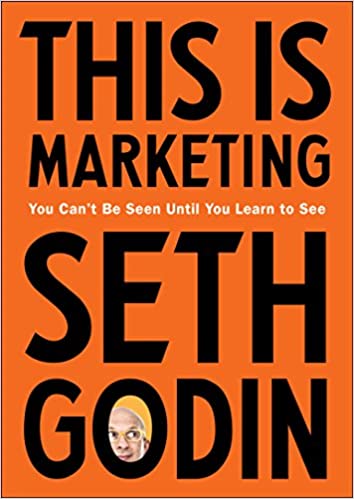 From Amazon.com:
"Great marketers don't use consumers to solve their company's problem; they use marketing to solve other people's problems. Their tactics rely on empathy, connection, and emotional labor instead of attention-stealing ads and spammy email funnels.
No matter what your product or service, this book will help you reframe how it's presented to the world, in order to meaningfully connect with people who want it. Seth employs his signature blend of insight, observation, and memorable examples to teach you:
How to build trust and permission with your target market.
The art of positioning–deciding not only who it's for, but who it's not for.
Why the best way to achieve your goals is to help others become who they want to be.
Why the old approaches to advertising and branding no longer work.
The surprising role of tension in any decision to buy (or not).
How marketing is at its core about the stories we tell ourselves about our social status.
You can do work that matters for people who care. This book shows you the way."
---
Best Business Books – Money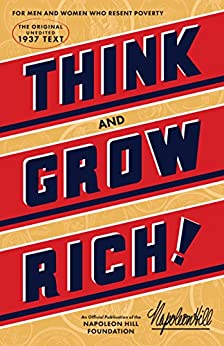 I first read this book a few years ago and it forever changed the way I think about and handle money. In one sentence I would describe this book as: Mind-blowing concepts and secrets that open up the doors for endless possibilities in the realm of bringing money into your life.
This book was written a long time ago, in 1937, so a lot of the topics he discusses are a piece of history but strangely the concepts still apply. I have read Think and Grow Rich a total of 3 times in the past few years.
I keep coming back to it because every time I read it I have those incredible a-ha moments. You know, those times when something just hits you in a new, inspiring way, to the point where you need to set the book down and absorb it? Yeah, it's that good.
There are some, uh, odd parts of the book (chapter 10), but somehow it helps to complete the experience of the book.
If you are interested in drastically increasing the amount of money that flows into your life, start with this book. (Then stop back and let me know what you thought of chapter 10.)
---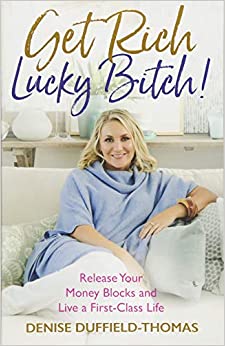 I read this book about a year ago and immediately after finishing it, read it again. I. LOVE. This book. The author is a little bit more relatable than Napoleon Hill but she covers some of the same principles. Denise has brought great riches into her life, and I'm talking about richness beyond just a fat bank account.
A lot of the stuff she talks about is mindset work and this has been something that is super intriguing to me. Thoughts are powerful. SO powerful. And this book talks a lot about that concept and how you can use thoughts (as well as a few strategies like figuring out what your "money blocks" are) in order to bring more money into your life and business.
I highly recommend this book if you're interested in bringing in more money, but read it after Think and Grow Rich.
---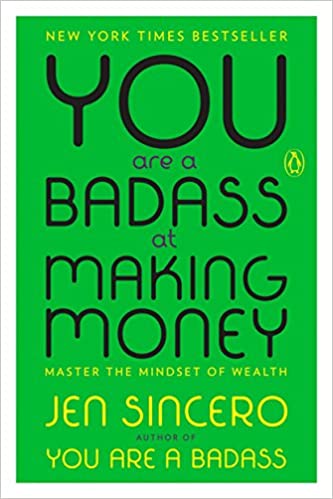 This book is very similar to Lucky Bitch but written by a different author and with a bit different perspective.
By reading this book you will learn to:
Uncover what's holding you back from making money
Say goodbye to your doubts, fears, and excuses
Relate to money in a new way
Shape your reality – stop playing victim to circumstance
---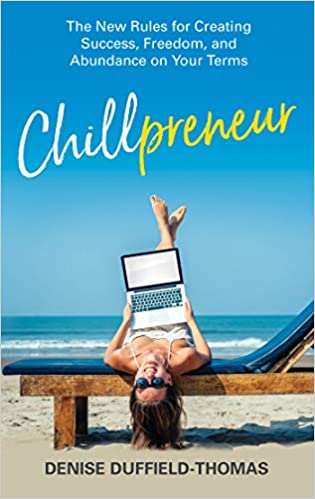 From Amazon.com:
"Denise Duffield-Thomas, money mindset coach and best-selling author, will show you how with her trademark humor and down-to-earth wisdom. In this book, she shares invaluable business advice and counterintuitive millionaire mindset lessons (no blood, sweat, or tears necessary) which will set you on the path of abundance – without all the hard work.
You'll discover how to find the business model that works perfectly for your personality, learn about key concepts – such as the Golden Goose and the Keyless Life – to help you work less and earn more, and become a marketing pro without feeling like a sleazy car salesman. Plus, Denise talks you through the smaller – but no less important – details of being an entrepreneur, including how to deal with awkward money situations and find the most effective ways to price your offers.
Full of reassuring and practical advice, Chillpreneur challenges the old, boring assumptions of what it takes to create success in business, so you can create financial independence with ease and grace."
---
Best Business Books – Productivity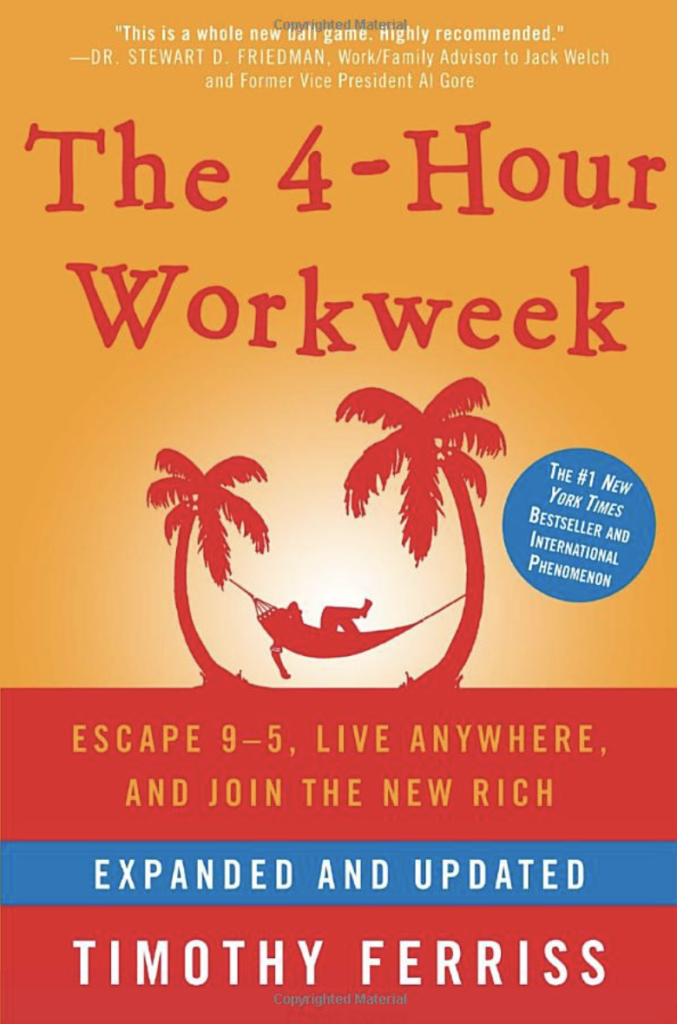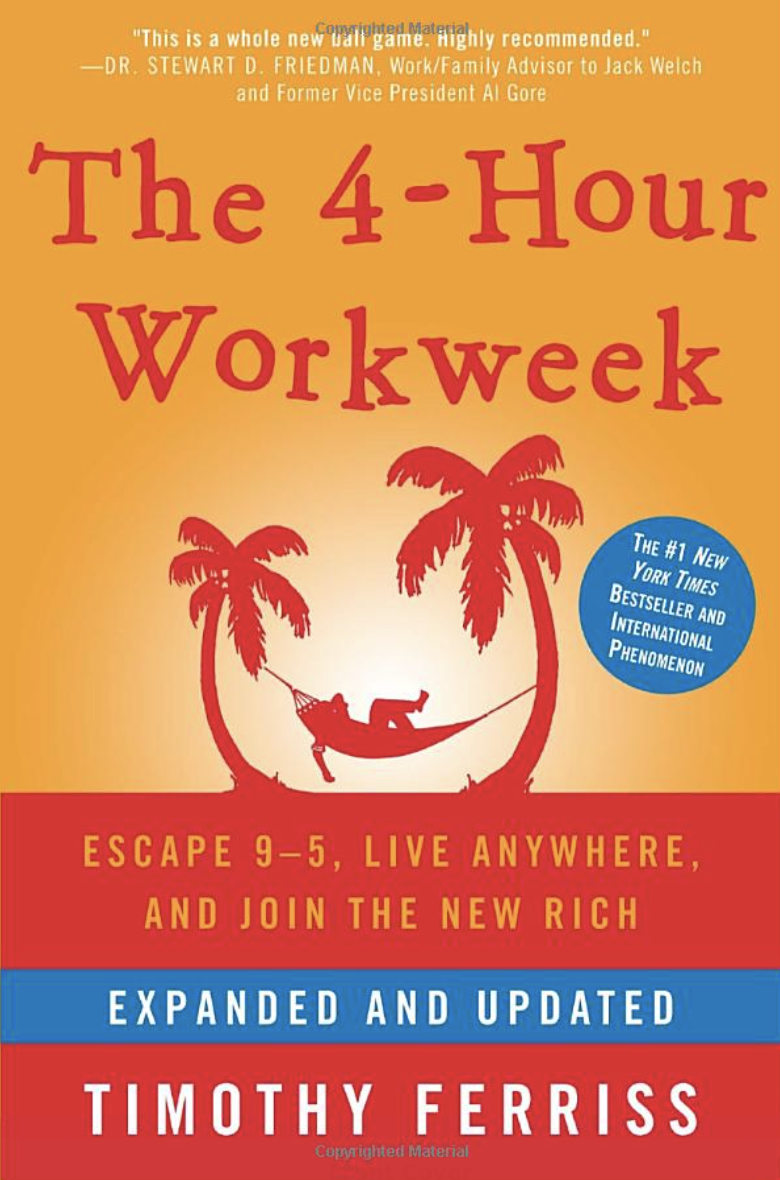 Here's another game changer for you and if you have not read this book, you HAVE to add it to your list pronto. Tim Ferriss packs SO much value in this book, but my main takeaway is that you can work WAY less than you currently are and make WAY more money at the same time. There is no need to work yourself to the bone until you retire at age 65. You can have the life you want NOW and it's time to stop making excuses.
If you purchase the new expanded edition of The 4-Hour Workweek you also get case studies from readers who have overcome their own obstacles and launched into success using the original book as a starting point.
I very highly recommend this book for every entrepreneur.
---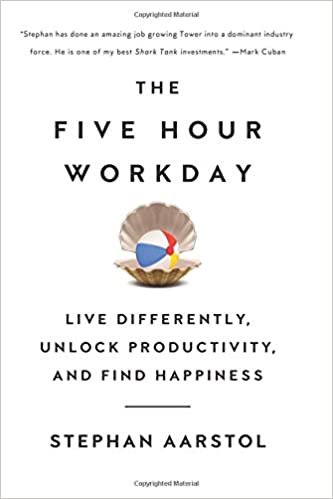 The concepts talked about in this book are very similar to The 4-Hour Workweek. The author is owner and founder of Tower paddle boards and every single employee in his organization works from 8am to 1pm, 5 days a week. They get paid the same salary as if they were working a 40-hour week and they accomplish the same amount of work.
Stephan has found ways for his employees to be super productive so they can actually live and enjoy their lives, as opposed to working ALL the time.
I love the tone the author has set for his company. It is super inspiring for me as an entrepreneur who eventually wants to be earning more money and working less.
---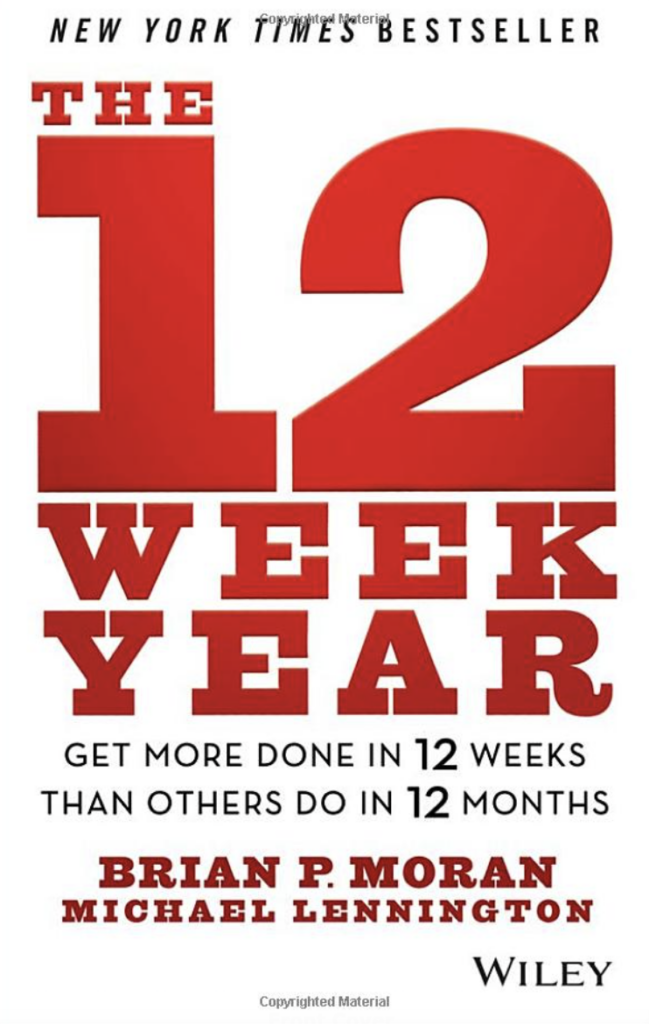 I know I keep saying this, but I'm going to say it again. This book is a total game changer. By condensing the amount of time you have to accomplish goals in your life and business to 12 weeks (as opposed to 12 months), we can actually accomplish them!
The author has a strategy and sample worksheets you can test this concept out with. I adopted it for my business late last year and I am still doing it. It works.
If you're hoping to be more productive with your work and actually accomplish your goals, this book is a must read.
---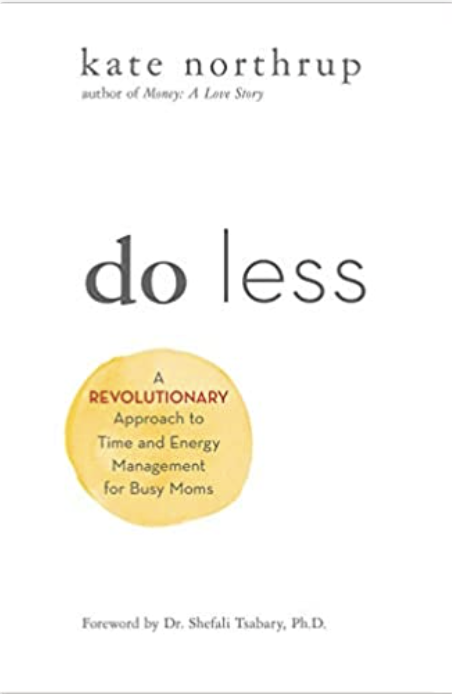 If you are a working women and/or a working mother, you have to read this book. Kate talks about releasing the belief that your worth is tied to how productive you are. She embraces the idea that by doing less, women can actually have more.
The book talks a lot about mom guilt that so many of us feel while trying to "do it all." Kate gives us 14 different experiments to try to see if doing less in bite-sized steps helps us find greater joy in life.
---
Best Business Books – Habits and Time Management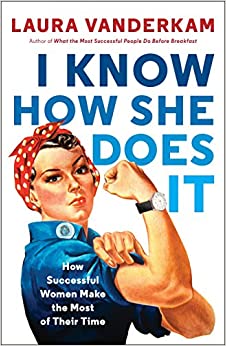 The author, Laura, was a guest on Eat Blog Talk (episode 76) and talked to us about time management. Before she came on, I read I Know How She Does It and fell in love with her work.
In this book Laura talks about how balancing work and family is actually not as hard as some people make it out to be. She collected time logs from women who make at least $100,000 a year. And she found some surprising patterns about how these women spend the 168 hours that every one of us has each week.
Her findings are revealing and offer insights about how we can better utilize our own time each day and each week.
---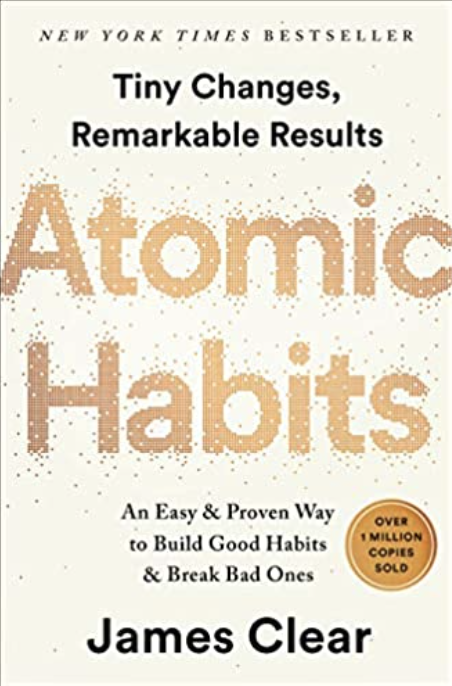 If you follow Eat Blog Talk on Instagram, you already know what a big fan I am of James Clear. He sends out a weekly email with an "ideas from me" section and every single email I receive from him speaks so clearly to me.
I read his book Atomic Habits way before I started receiving his emails and it is by far one of my favorite books ever. I'm going to read a snippet about the book that I pulled from Amazon because it describes it so perfectly:
"If you're having trouble changing your habits, the problem isn't you. The problem is your system. Bad habits repeat themselves again and again not because you don't want to change, but because you have the wrong system for change. You do not rise to the level of your goals. You fall to the level of your systems. Here, you'll get a proven system that can take you to new heights.
Atomic Habits will reshape the way you think about progress and success, and give you the tools and strategies you need to transform your habits–whether you are a team looking to win a championship, an organization hoping to redefine an industry, or simply an individual who wishes to quit smoking, lose weight, reduce stress, or achieve any other goal."
I LOVE this book so much and felt so much more capable of tackling life and work after reading it.
---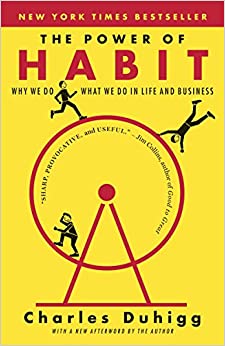 From Amazon.com:
"In The Power of Habit, award-winning business reporter Charles Duhigg takes us to the thrilling edge of scientific discoveries that explain why habits exist and how they can be changed.
Distilling vast amounts of information into engrossing narratives that take us from the boardrooms of Procter & Gamble to the sidelines of the NFL to the front lines of the civil rights movement, Duhigg presents a whole new understanding of human nature and its potential.
At its core, The Power of Habit contains an exhilarating argument: The key to exercising regularly, losing weight, being more productive, and achieving success is understanding how habits work. As Duhigg shows, by harnessing this new science, we can transform our businesses, our communities, and our lives."
---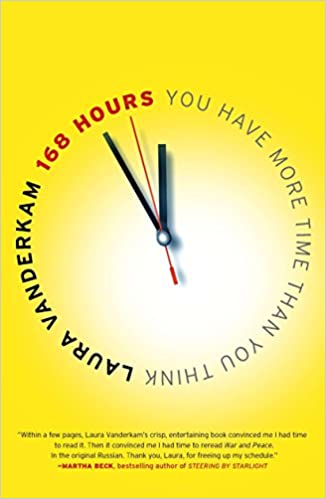 From Amazon.com:
"It's an unquestioned truth of modern life: we are starved for time. With the rise of two-income families, extreme jobs, and 24/7 connectivity, life is so frenzied we can barely find time to breathe. We tell ourselves we'd like to read more, get to the gym regularly, try new hobbies, and accomplish all kinds of goals.
But then we give up because there just aren't enough hours to do it all. Or else, if we don't make excuses, we make sacrifices. To get ahead at work we spend less time with our spouses. To carve out more family time, we put off getting in shape. There has to be a better way-and Laura Vanderkam has found one."
---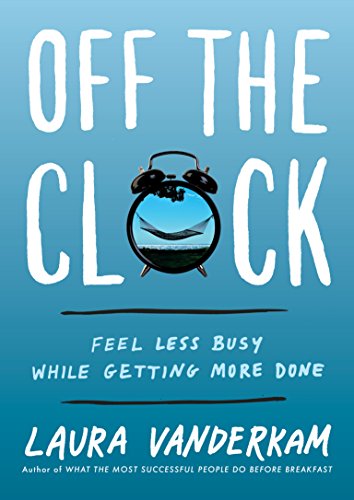 From Amazon.com:
"In this book, Vanderkam reveals the seven counterintuitive principles the most time-free people have adopted. She teaches mindset shifts to help you feel calm on the busiest days and tools to help you get more done without feeling overwhelmed.
The strategies in this book can help if your life feels out of control, but they can also help if you want to take your career, your relationships, and your personal happiness to the next level. Vanderkam has packed this book with insights from busy yet relaxed professionals, including "time makeovers" of people who are learning how to use these tools. Off the Clock can inspire the rest of us to create lives that are not only productive, but enjoyable in the moment."
---
Best Business Books – Creativity and Mindset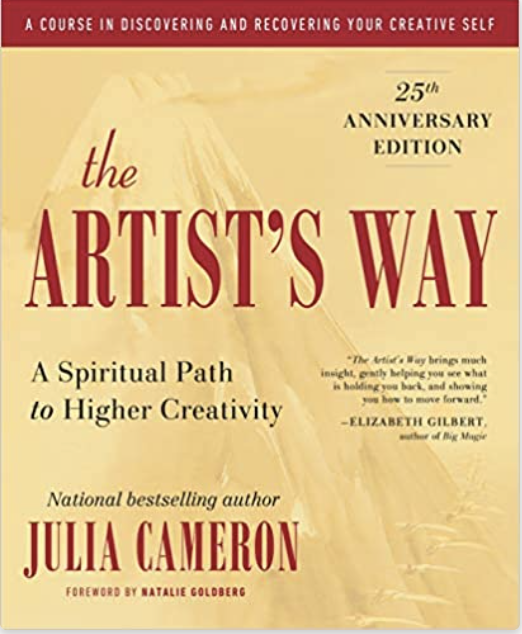 My amazing friend Heather gave me this book a few years ago and once I started reading it I could not stop. It is so inspiring and insightful and the author had this magical way of helping me find a way to allow creativity to flow through my life.
Creativity is such a vital part of being not just an entrepreneur, but also a healthy functioning human being and this book solidifies that notion.
There is a built-in 12-week guide in the book that helps you work through fears and blocks that may be standing in the way of you and creativity. When I'd worked my way through the book, I remember feeling so mentally clear and mindful.
Especially for people like food bloggers who are typically very creative individuals who also might feel bogged down by very non-creative things, I highly recommend reading this book. Give yourself time to absorb the information as you go and be sure to complete all of the recommended work inside the book.
ps. Heather (the friend who introduced me to this book) and I have a great conversation about creativity in episode 8.
---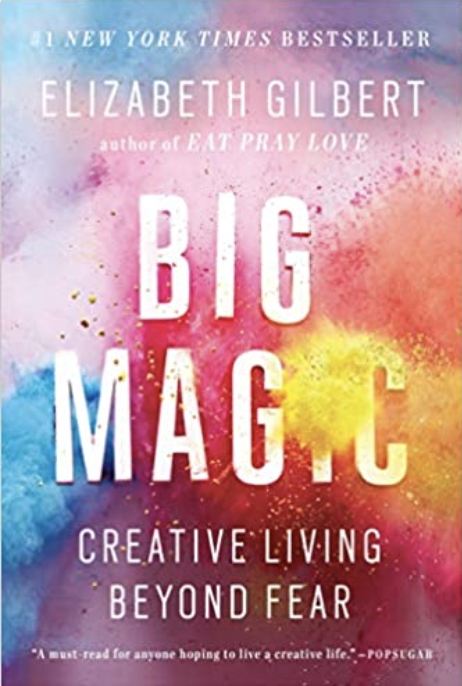 Big Magic by Elizabeth Gilbert
I feel like most women I know have read this book because it is just that good and that insightful. Elizabeth Gilbert is inspiring and empowering and she digs deep into creativity and curiosity and balance and challenges and so much more.
---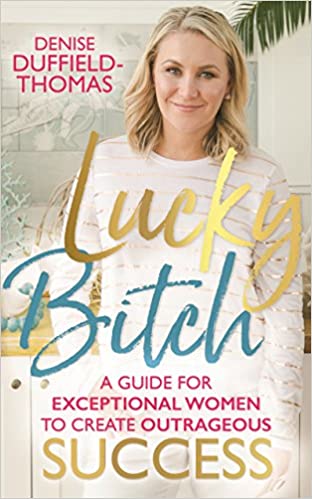 I loved this book. I'm going to read the description from Amazon because it so perfectly explains what you can expect from the book:
"Can you learn to be lucky? Self-made millionaire Denise Duffield-Thomas not only believes this is possible, she knows it's possible. From being broke, hating her office job and generally having a life that made her completely miserable, Denise went on to travel the world and make all of her dreams come true within the space of a few years.
She attracted more than half a million dollars- worth of free travel, scholarships, prizes and bank errors in her favour, and in this book she reveals how you can do the same.Whether you're already lucky and want to attract even more into your life, or you feel like your luck is just about to run out, Lucky Bitch will show you how to take action in areas of your life that are lacking in magic.
If you've been asking for an answer or a miracle, this book is it!"
---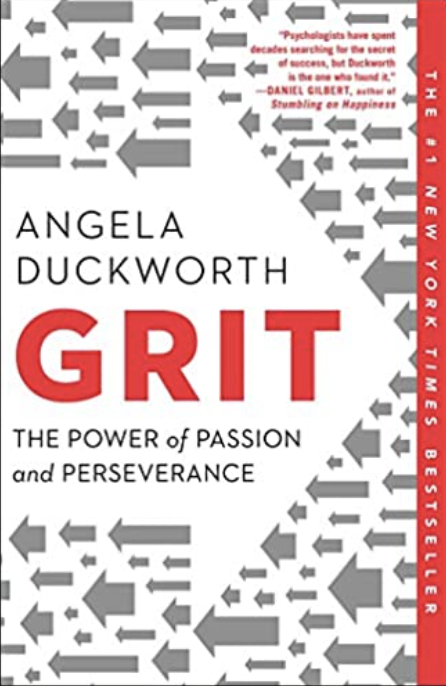 A friend of mine who works in the corporate world is a consumer of information that will help her business be more efficient and successful. When I asked her what her favorite business book was, this is the title she settled on. I was drawn the subtitle because I, too, believe in the power that lies within passion and perseverance. Those two words combined create an unparalleled magic.
Inside the book, the author digs deep into what "grit" is and where the heck it comes from. She did a ton of research, studying cadets at West Point, teachers working in tough schools and Nathional Spelling Bee finalists. She used all of her findings to figure out why certain people have that thing known as "grit" and why others don't.
This was a super interesting book and I definitely recommend it for those of you who are intrigued by that combination of passion and perseverance.
---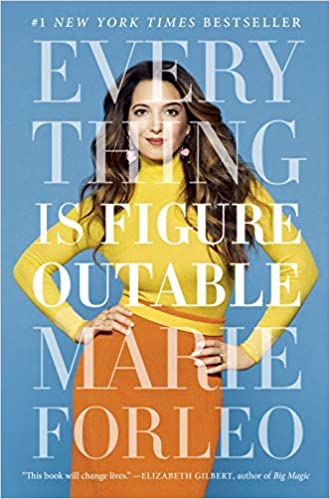 This book turned me into a version of MacGyver. Ever since finishing it, when I'm faced with a difficult challenge I actually find myself saying these words to myself. Everything is figureoutable! Because it's true! Whether it's a problem in my business or in my personal life, the concepts talked about in this book help me to push through to finding a solution because there is always a solution.
Here is part of the book description from Amazon:
"If you're having trouble solving a problem or reaching a dream, the problem isn't you. It's that you haven't yet installed the one belief that changes everything.
Marie's mom once told her, "Nothing in life is that complicated. You can do whatever you set your mind to if you roll up your sleeves. Everything is figureoutable."
Whether you want to leave a dead end job, break an addiction, learn to dance, heal a relationship, or grow a business, Everything is Figureoutable will show you how.
You'll learn:
The habit that makes it 42% more likely you'll achieve your goals.
How to overcome a lack of time and money.
How to deal with criticism and imposter syndrome."
---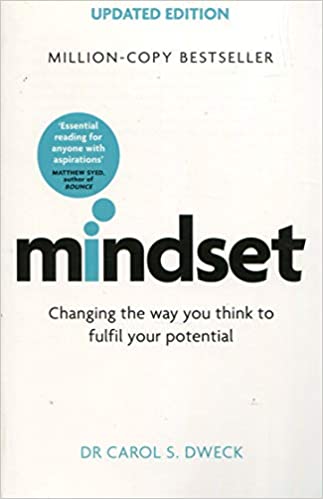 From Amazon.com:
"People with a fixed mindset—those who believe that abilities are fixed—are less likely to flourish than those with a growth mindset—those who believe that abilities can be developed. Mindset reveals how great parents, teachers, managers, and athletes can put this idea to use to foster outstanding accomplishment.
In this edition, Dweck offers new insights into her now famous and broadly embraced concept. She introduces a phenomenon she calls false growth mindset and guides people toward adopting a deeper, truer growth mindset.
She also expands the mindset concept beyond the individual, applying it to the cultures of groups and organizations. With the right mindset, you can motivate those you lead, teach, and love—to transform their lives and your own."
---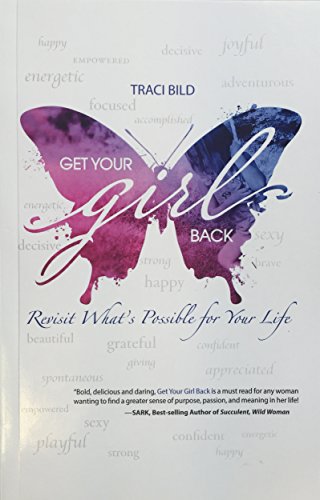 From Amazon.com:
"Bild shares her deeply personal journey and her passion jumps off the page, begging you to join her in the quest to Get Your Girl Back. Each Chapter will walk you through the various compartments of your life. As a result, you will re-prioritize and at times, reconfigure your life to allow room for what matters most.
You will discover that it s not necessarily about having IT all that matters, but YOUR all. As you conclude Get Your Girl Back, you will experience a metamorphosis of sorts starting with the girl who couldn't wait to grow up and who ultimately lost herself in the process."
---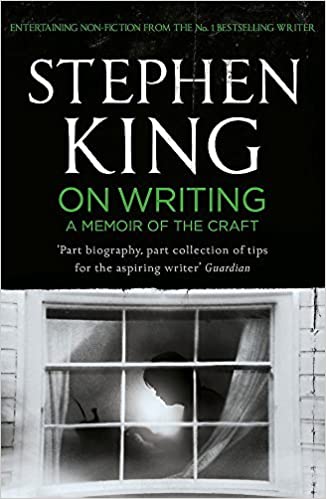 From Amazon.com:
"Long live the King" hailed Entertainment Weekly upon publication of Stephen King's On Writing. Part memoir, part master class by one of the bestselling authors of all time, this superb volume is a revealing and practical view of the writer's craft, comprising the basic tools of the trade every writer must have.
King's advice is grounded in his vivid memories from childhood through his emergence as a writer, from his struggling early career to his widely reported, near-fatal accident in 1999—and how the inextricable link between writing and living spurred his recovery.
Brilliantly structured, friendly and inspiring, On Writing will empower and entertain everyone who reads it—fans, writers, and anyone who loves a great story well told."
---
Best Business Books – Relationships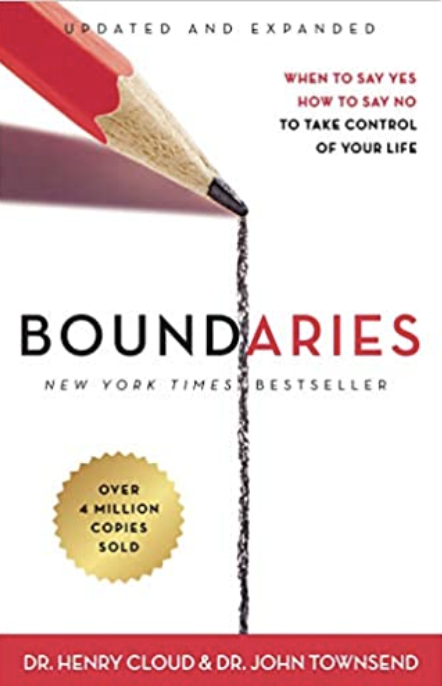 Boundaries by Henry Cloud & John Townsend
From Amazon.com:
"Does your life feel like it's out of control? Perhaps you feel like you have to say yes to everyone's requests. Maybe you find yourself readily taking responsibility for others' feelings and problems. Or perhaps you focus so much on being loving and unselfish that you've forgotten your own limits and limitations.
Or maybe it's all of the above.In the New York Times bestseller, Boundaries, Drs. Henry Cloud and John Townsend help you learn when to say yes and know how to say no in order to take control of your life and set healthy, biblical boundaries with your spouse, children, friends, parents, co-workers, and even yourself."
---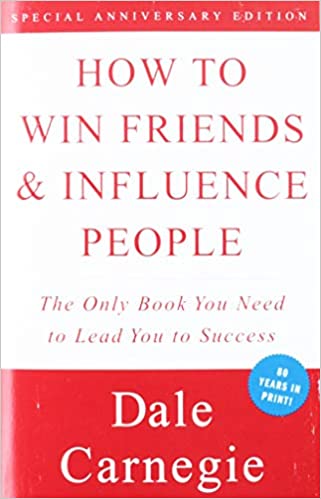 How To Win Friends and Influence People – Dale Carnegie
From Amazon.com:
"Go after the job you want—and get it!
Take the job you have—and improve it!
Take any situation—and make it work for you!
Dale Carnegie's rock-solid, time-tested advice has carried countless people up the ladder of success in their business and personal lives. One of the most groundbreaking and timeless bestsellers of all time, How to Win Friends & Influence People will teach you:
Six ways to make people like you
Twelve ways to win people to your way of thinking
Nine ways to change people without arousing resentment"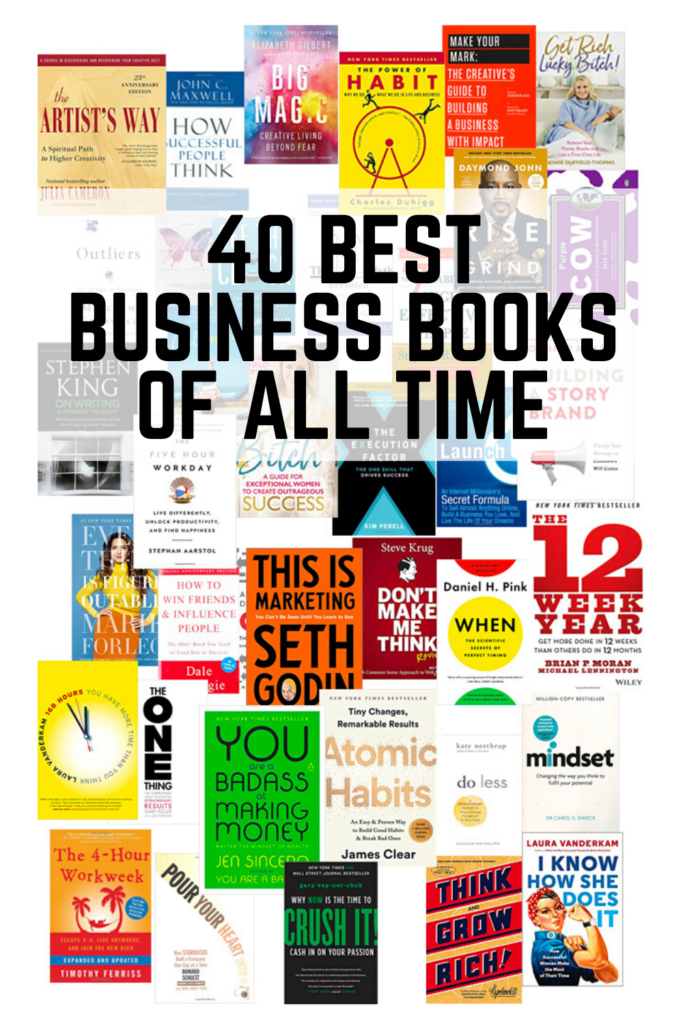 ---
💥 Join the EBT community, where you will gain confidence and clarity as a food blogger so you don't feel so overwhelmed by ALL THE THINGS!
📩 Sign up for FLODESK, the email service provider with intuitive, gorgeous templates and a FLAT MONTHLY RATE (no more rate increases when you acquire subscribers!).
Read this post about why I switched from Convertkit to Flodesk!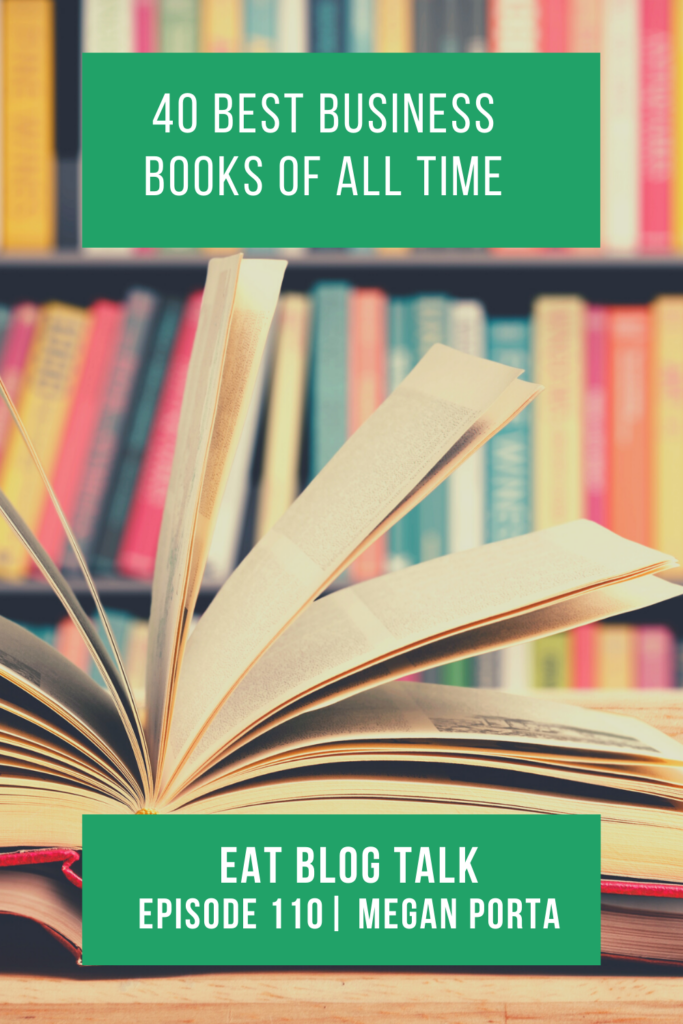 Questions or comments on this episode?
Head over to the Eat Blog Talk forum post about episode #110 to leave any questions or comments. We'd love to hear from you!