In episode 183 we are sharing a replay of an episode published in 2019 with Alli Kelley, blogger over at Longbourn Farm who shares simple homemade favorites. She's successfully forged relationships with brands and shares her expertise with us.
We cover information about how to consider your time, expenses and reach, reminding you that don't work for free, knowing your audience by digging into your stats and under promise but over deliver!
Listen on the player below or on iTunes, TuneIn, Stitcher, or your favorite podcast player. Or scroll down to read a full transcript.

Write Blog Posts that Rank on Google's 1st Page
RankIQ is an AI-powered SEO tool built just for bloggers. It tells you what to put inside your post and title, so you can write perfectly optimized content in half the time. RankIQ contains a hand-picked library with the lowest competition, high traffic keywords for every niche.
Guest Details
Connect with Longbourn Farm
Website | Instagram | Facebook
Bio At Longbourn Farm, Alli shares simple homemade recipes – old classics remade from scratch and new homemade favorites. Alli believes that family meals create special moments and those moments become treasured memories. The kitchen is truly the heart of every home. In addition to tried-and-true kitchen favorites, she shares practical farm and garden tips for the hobby farmer or avid gardener. She also give educational tidbits about farming and food production, as she believes knowledge and choices in the grocery store empower you to feel confident in the kitchen!
Takeaways
In this episode we cover developing a relationship with brands. Head to episode 030 for show notes and transcript on the original episode.
Building Your Email List?
Sara Nelson shares in episode 023 the importance of nurturing your email list. Check it out!
---
Don't Miss These Offers
💥 Join the EBT community, where you will gain confidence and clarity as a food blogger so you don't feel so overwhelmed by ALL THE THINGS! Join at the Member level to gain access to a food blogging forum, challenges that will help you grow certain parts of your business, themed content bundles, exclusive podcast episodes, a virtual coffee shop, webinars, a service providers and resources directory and more!
📩 Sign up for FLODESK, the email service provider with intuitive, gorgeous templates and a FLAT MONTHLY RATE (no more rate increases when you acquire subscribers!).
Read this post about why I switched from Convertkit to Flodesk!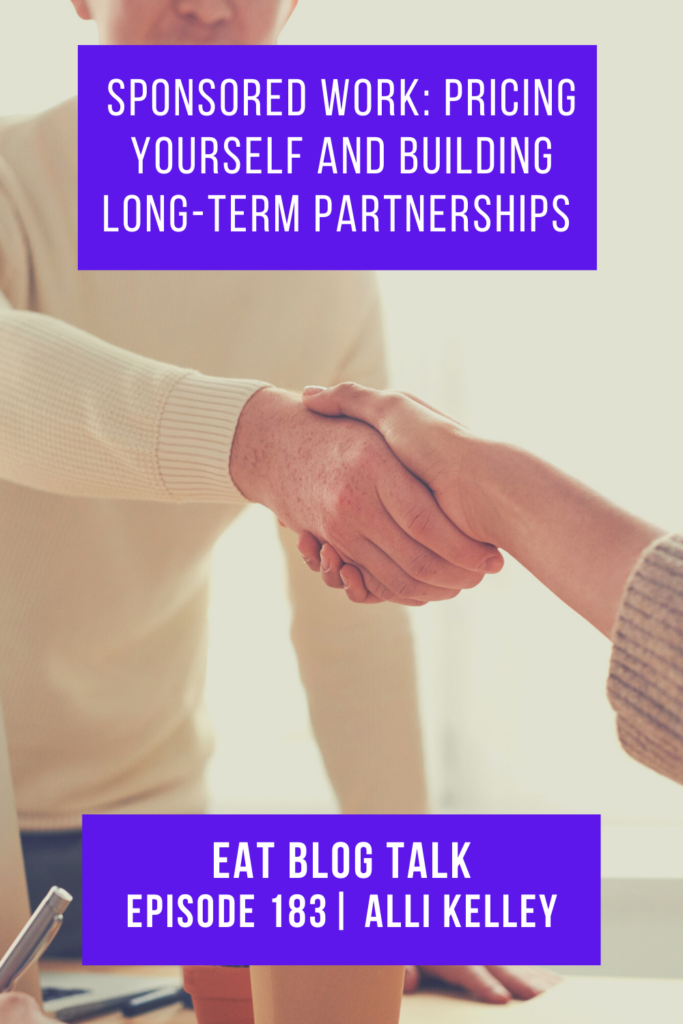 Questions or comments on this episode?
Head over to the Eat Blog Talk forum post about episode #183 to leave any questions or comments. We'd love to hear from you!